Literacy Strategies: Motivating Children to Want to Read & Write Parenting Live Stream Talk on Zoom on Saturday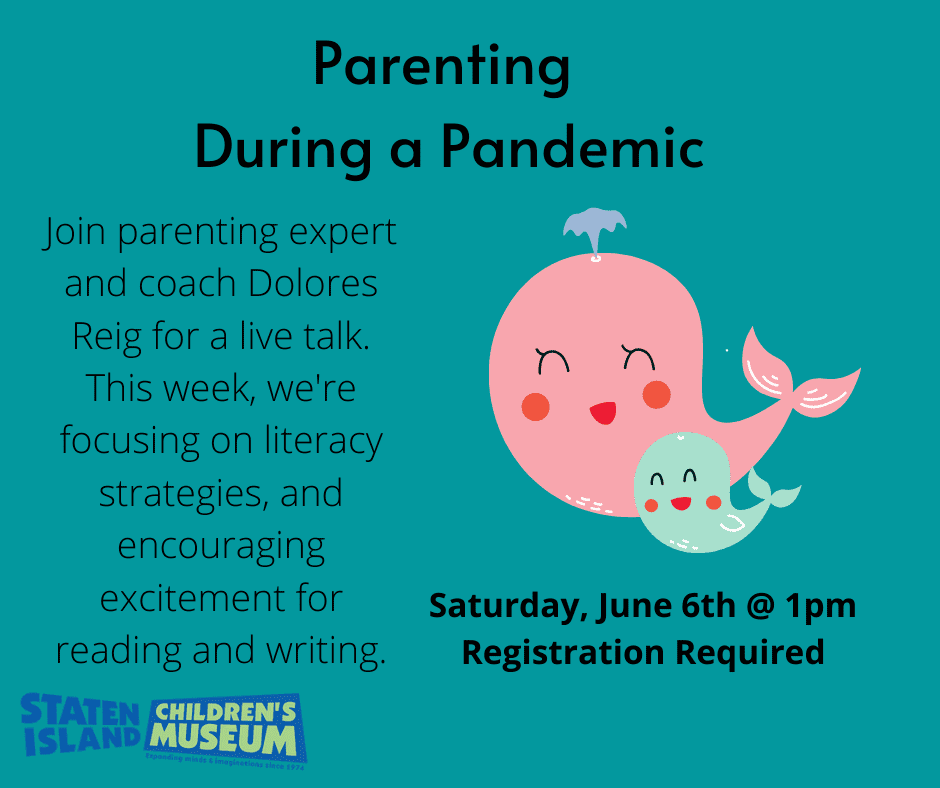 On Saturday, June 13 at 1pm, The Staten Island Children's Museum interactive series Parenting During a Pandemic will focus on Motivating Children to Want to Read and Write.
Parenting expert and coach, Dolores Reig, will share tips on how you can continue to instill creativity and calm at home during the COVID-19 pandemic despite all of the changes and new demands on your family. This will be followed by a group discussion for caregivers to connect and share ideas with one another and with the staff. Registration for the live stream is available through a link on the home page of the Children's Museum at www.sichildrensmuseum.org. Ms. Reig has worked in Early Childhood for over 30 years, founding a Montessori Preschool, conducting workshops and mentoring parenting groups, developing curriculums, and teaching Child Development at CSI. She is currently an Educator at the Staten Island Children's Museum and an Adjunct Professor at Wagner College. She maintains a private practice as an Early Childhood Consultant and Motivational Parent Coach.